When it comes to the smooth operation of your household, a quality small appliance repair company can be a true ally that can help you keep your sanity. After all, there are few things more panic-inducing than noticing your refrigerator has suddenly stopped cooling, placing hundreds of dollars of perishable foods in jeopardy, or having your washer cease working when you're doing laundry right before a big event. In
Katy, appliance repair services can offer a helping hand to shepherd you through those times when your usually reliable appliances give up on you.
However, not all appliance repair services are created equally. There are disparities between appliance repairs services that center on level of technical training, customer service, and cost. That can put some services at the head of the class while others flounder in attempts to meet customer expectations. Fortunately, it's easy to find an excellent appliance repair service if you know what qualities to seek. Keep reading to learn a few tips for hiring the best appliance repair company to service your appliances.
Keep Calm
When you realize that one of your dependable appliances has ceased to function, the shock can lead to panic. After all, there are real dollar signs attached to those malfunctions that go beyond repair costs. If your fridge or freezer gives up the ghost while fully stocked, you could be looking at hundreds of dollars in lost food. However, there's no reason to panic when you notice your appliances aren't working properly. The best repair services offer same-day appliance repair, which means you can get a quick response that can mitigate the consequences of the breakdown. Panicking can lead you to hire the wrong company out of haste, and botched repairs will cost you more in headaches and expenditures. Make sure you do your research and find the best company.
Ask for References
Even in the age of the internet, good old-fashioned references can still be an effective tool in finding the best appliance company. Ask the companies you're considering for references, and if they offer them to you, make sure to follow up on them. When you speak with those references, ask about prompt response, quality of repairs, and the customer service offered by technicians. That will give you a good idea of what you can expect when you call upon that service for assistance.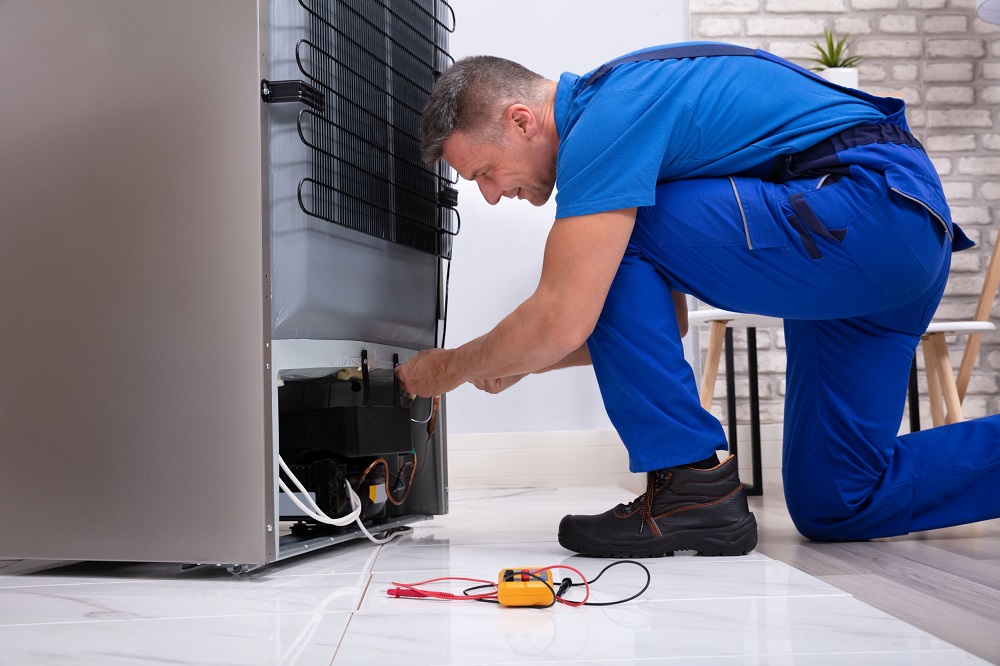 Be Wary of Bargains
Some appliance repair services may try to lure you in with special offers and coupons, only to jack up the price when you are committed to the repair. Use the time-tested rule of thumb. If something seems too good to be true, it probably is. When speaking with repair services, beware of any company that quotes you a price much lower than other companies. While you may think seizing the lower price is a good idea, that's not always the case. It can mean you'll get inferior service, or it may mean that the quote is the bait on the proverbial hook only to get your business and then raise the price through fees and surcharges. Look for companies whose quote is in the middle of the ones you receive.
Look for Focused Service
While most appliance companies can offer a wide spectrum of services covering most household appliances, that doesn't mean that a given company is best for the type of appliance service you need done. For example, you don't necessarily want a refrigerator specialist to repair your dryer. When interviewing companies, ask them questions about their service focus. Try to align with companies that are best at repairing the brands and types of appliance you need fixed.
Finding the best provider of
GE appliance repair in Katy, TX, is easy if you know what to seek, so make sure you use these tips when you find yourself in need. Stay calm, take your time, and check references, and you're bound to find the right company for your needs. Contact Moore Appliance Repair at (281) 382-6029.