Many home appliances are making people's lives easier, thanks to incredible inventions. One of the convenient machines you can in your kitchen today is the microwave. Typically, most brands offer sturdy and long-lasting microwaves. They use innovative technologies to design appealing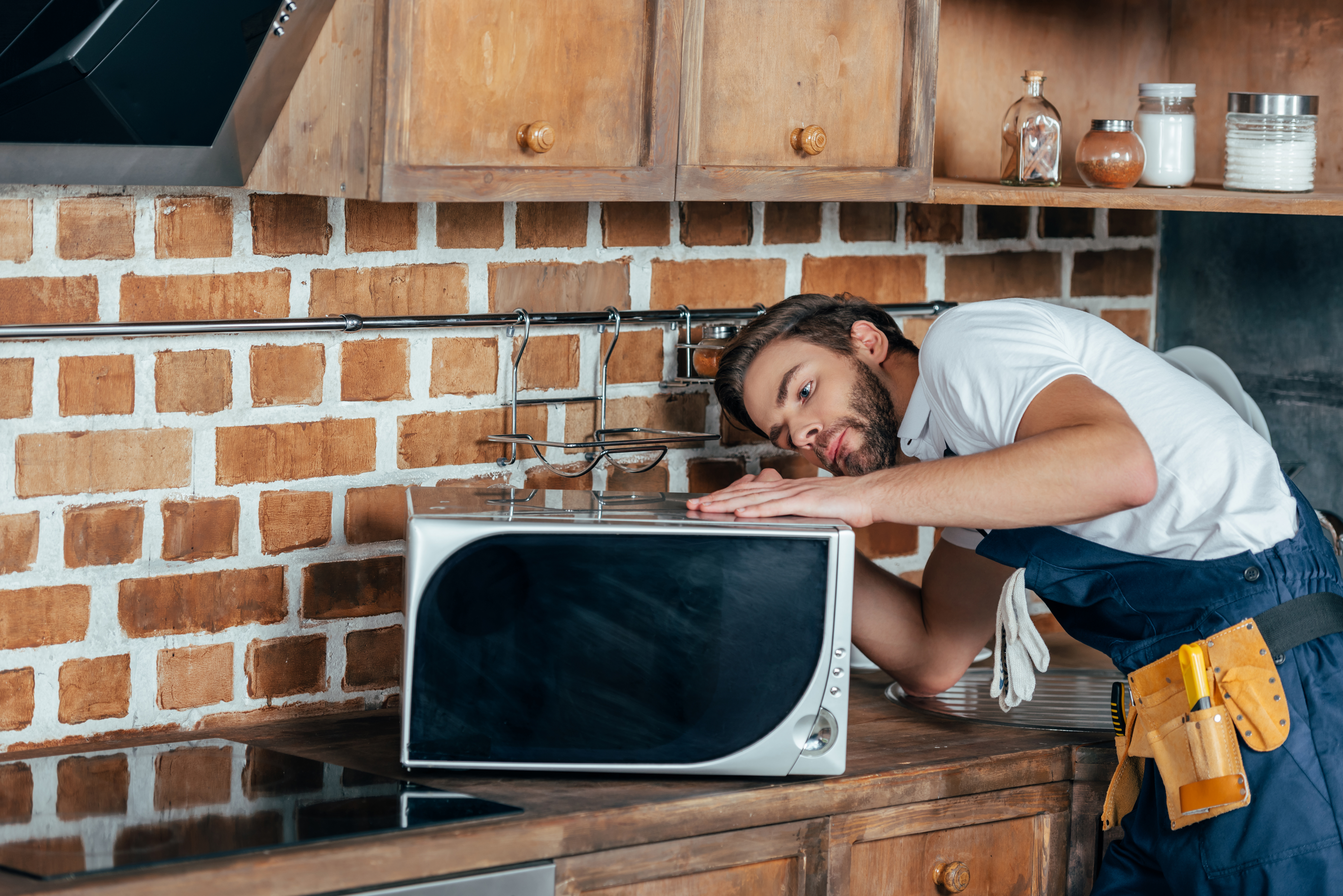 appliances you can use for a stress-free experience. However, you need to ensure proper practices if you're looking to keep your microwave in top condition. Are you wondering what you need to do to achieve this? Here are tips and tricks to keep your microwave in top condition:
Maintain your microwave's cleanliness

Choose the proper dishware for your microwave

Avoid running your microwave when it's empty

Consult an expert when necessary
Maintain Your Microwave's Cleanliness
While this may sound obvious, keeping your microwave clean is one of the essential tips you may need to maintain the appliance. Did you know liquid spillage or food particles stuck on the microwave's side can absorb energy?
If you leave these elements on your microwave for the long-term, they can lead to burn-spots, creating chipped coating. This can get your microwave damaged over time. That's why you should pay attention to cleaning your appliance. It's a simple practice to ensure your microwave lasts longer. Washing the machine shouldn't be difficult because warm water with soap can get the job done.
Choose the Right Dishware for Your Microwave
You should not put some materials inside your microwave if it's running due to the potential to cause fire hazards. For example, placing some dishware in a running microwave can lead to an explosion. Using microwave-safe dishware is critical for your safety and the appliance's longevity. If you're wondering about the kitchenware you can put in your microwave, here are some examples:
Microwave-safe plastic

Glass

Ceramic
When using your microwave to heat food, avoid using aluminum, metallic, gold, or silver dishware. For example, metal's conductivity can affect the microwave's energy wavelength. How can you know if kitchenware is microwave-safe? Checking the label can help. Fortunately, most dishware may contain information on whether you can use them in your microwave or not. Conducting a simple test can also help you determine the dishes you may use.
Avoid Running Your Microwave When It's Empty
Running your microwave without any dishware inside can cause damage. When an empty microwave runs, the energy it produces can get absorbed by the appliance's components. If this occurs, the microwave's glass or magnetron heats up. Exposing these components can lead to their damage. Unfortunately, replacing or repairing the components is expensive, and you don't want to spend on avoidable expenses. The good news is you can use the appliance as a timer without it producing internal energy.
Consult an Expert When Necessary
Do you think your microwave needs repair? It's vital to hire a repair expert to provide the correct repair services. If you need exceptional microwave repair services and want experts to handle the work, don't hesitate to reach out to professionals for
Appliance Maintenance, Houston, TX.
Conclusion
Maintaining your microwave shouldn't be difficult if you do the right thing. Use these excellent tips and tricks to keep your microwave in top condition. If you need help with the home appliance, you can consult experts to solve any issues you might have with your microwave.