Freon is a tasteless and almost odorless gas, so it can be hard to recognize when it leaks from a refrigerator. It can also be very dangerous for your health, so it's important to recognize the warning signs for when your fridge is leaking freon.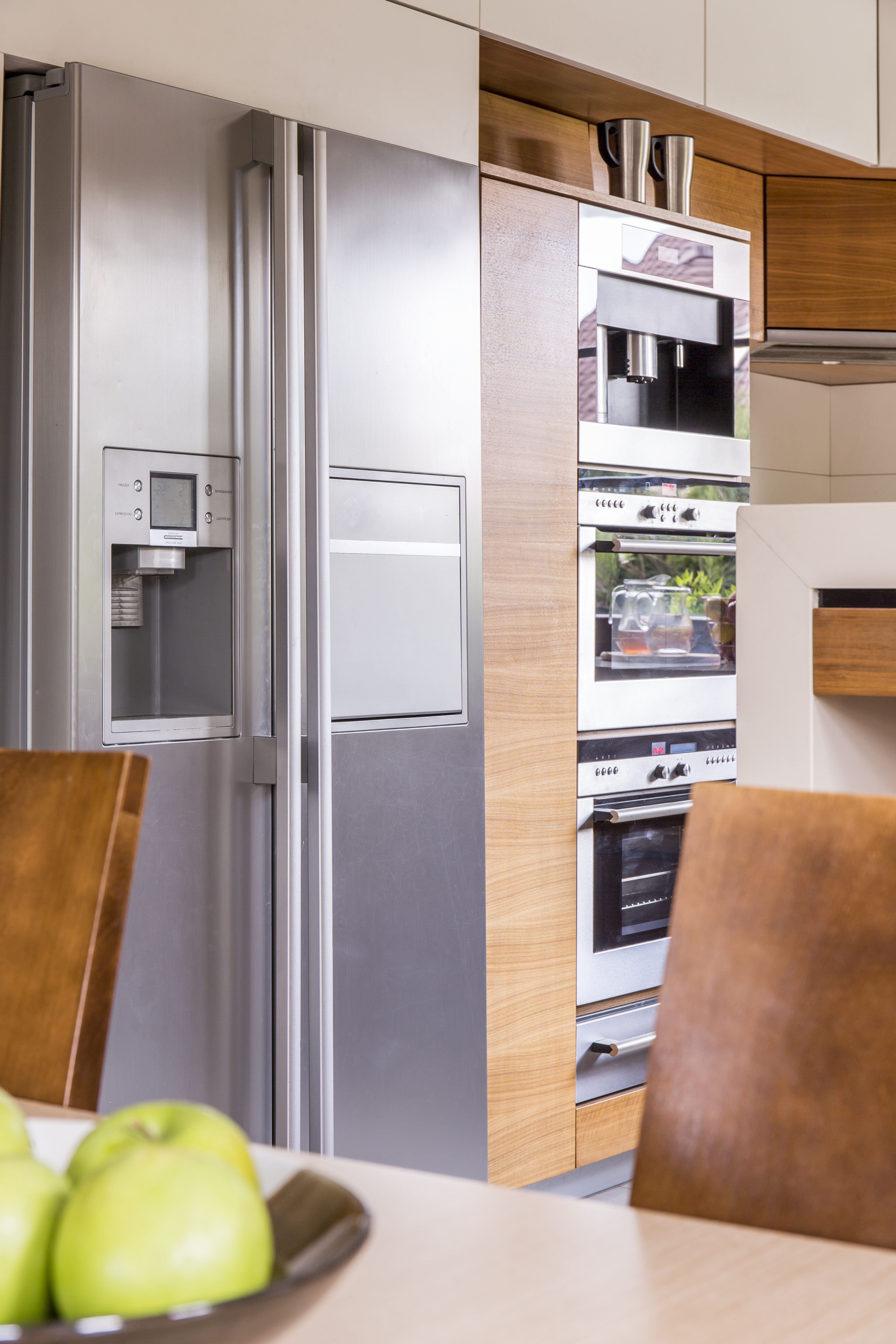 Freon is a common aspect of any refrigerator. The compound is used for heat transfer to keep the internal compartment of your refrigerator cool and ensure your food remains at the proper temperature. It's designed to be a closed system. Therefore, if it leaks it may cause you issues regarding keeping your food fresh for consumption. It may not only compromise the food you have in your refrigerator but your health as well. Learn more about how to tell if your refrigerator is leaking freon so you can address it and fix the issue right away.
Your Food is Warm
You want to know that when you go to reach into your refrigerator, the food you pull out is cool and at the right temperature for eating. However, when your refrigerator is leaking freon, your food may feel warm to the touch. The reason being is because the leak is causing your appliance to not run properly. Your food, drinks, and produce won't be cool and fresh and you might lose your appetite quickly. Have your
refrigerator, freon checked and the problem corrected before your groceries spoil.
The Motor Runs Constantly
The compressor and condenser run using the freon to bring the temperature back down to the desired level as your refrigerator temperature rises. Once there's a leak, the motor will be forced to run for a longer than usual period as it tries to compensate for the incorrect amount of refrigerant. Over time, it puts a lot of stress and strain on the motor and your refrigerator may be susceptible to a breakdown.
You Have Higher than Usual Electricity Bills
Changes in your electric bill are normal to occur as the season's change and you try to warm or cool down your home. However, if you notice an unexpected increase in your electricity bills that seem odd then it may be due to a freon leak in your fridge. The motor will run longer and harder and use more energy. If your energy bills are high then it's wise to check over your appliances.
Unpleasant or Odd Smells & Odors
You may notice a musty smell or odor when your refrigerator is leaking freon. If you can't pin the bad smell on spoiled food then it may be a freon leak. Take notice and get your appliance checked over if you discover a musty or odd smell.
Illness Without Cause
You may experience nausea, headaches, fainting, or other symptoms if you've been breathing in freon for an extended period. It's a danger to your health, especially if it's for a prolonged amount of time. If you feel unwell unexpectedly or for no reason then you may want to see if it's due to a freon leak. Luckily, there are no serious long-term health consequences from freon exposure. However, it's best to get the leak fixed so you can feel better soon.
Conclusion
You now know the warning signs associated with a freon leak. If you suspect any of these issues are occurring in your home then it's wise to make a call to get your refrigerator looked at and serviced right away.