Have you ever washed your clothes and fresh out of the wash they already stink? The smell is most likely coming from your laundry machines. Here are some tips on how to get rid of the smell and get your fresh-smelling clothes back.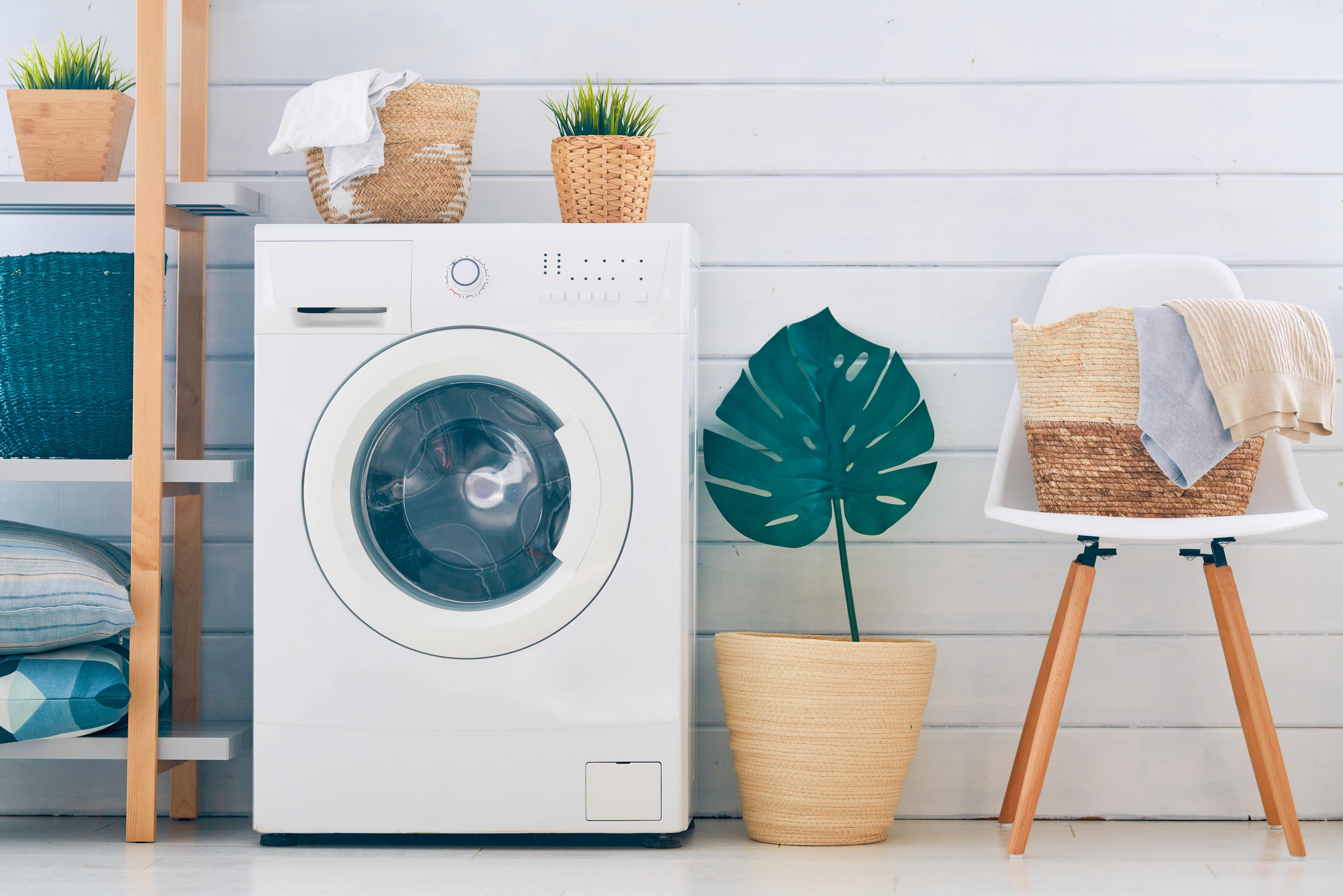 Reasons Your Laundry Machine Stinks
While your laundry machines may be efficient, it doesn't mean that they can't cause your clothes to smell. Odors that drift from your washing machine are commonly caused by a combination of mold, mildew, and bacteria. The stinky situation is magnified by the fact that a front-load washer uses a rubber door gasket to keep water from leaking out. Over time, soap scum, dirt, body oil, and hair get trapped inside the washer's seals, gaskets, and dispensers. All of this build-up of dirt and soap leaves you with unpleasant smells to deal with and manage.
How to Remove the Smell
Be glad to know there are a few steps you can take to get rid of that smell once and for all. Below are a couple of options to try and see what works best and is easiest for you.
·Baking soda: Baking soda is one option for how to rid the smell and it's gentler than bleach. It's recommended you mix 1/4 cup of baking soda with an equivalent amount of water and add this solution to your machine's detergent container.
·Vinegar: Without any clothes in the washer, pour two cups of white vinegar into the drum and run a normal cycle on high heat.
·Scrub away remaining grime: It's ideal that you also take the time to scrub away any remaining grime. You can use the rough side of a kitchen sponge and a mixture of one part white vinegar, one part water to tackle the tough spots.
You can use these tips monthly to keep the
laundry machine smell away or try additional odor prevention techniques you find.
How to Keep Your Laundry Machines Fresh
Once your laundry machine is free from any foul smells, you likely want to keep it that way. Therefore, you might be wondering what you can do to ensure your washer stays free from nasty odors.
·Find a new detergent: You should use detergents that are made for your machine and produce fewer suds, especially if it's high-efficient. You should also avoid using liquid fabric softener for front-loading washing machines
·Keep the drum dry: Remove your laundry promptly after the cycle is done. Also, leave the door open when you're not using it so the moisture can get out.
·Clean the gasket: Wipe down the gasket and rubber seal regularly using a solution made of one part white vinegar and one part water. Also, be sure to dispose of any lint that may have accumulated in your machine's drain trap filter.
Conclusion
You now know not only what causes your laundry machines to stink but also how to remove the odors and get your laundry machines and clothes to smell fresh again. With the proper maintenance and cleaning techniques, you'll be on your way to having a successful and fresh-smelling laundry experience.